Oh, how I love the fall. 
Once you've endured a hot Texas summer and worn the elastic out of everyone's swimsuits, it's time to make the smooth and velvety transition into the cooler temperatures and warmer colors of fall.
However …
The season of changing leaves and everything pumpkin, for the greatest part of our Texas land mass, is still pretty dadgum hot until about November. Hence, the yearly dilemma.
Cuchara Valley, Colorado – by Jeff Stovall 
 How do you get that lovin' fall feelin' when the temperature is still so h-o-t?
The aspens of Colorado – by Jeff Stovall
You just fake it 'till you make it! 
Try these 15 ways to capture the essence, smell the fragrance, taste the flavors and enjoy the visuals of everyone's favorite season of the year. Before you know it, your efforts to force-fall will have worked, and you'll be skippity do-dah-ing your scarf-wearing self straight into November.
Change the Sheets. 

Put a good soft set of knit or flannel sheets on your bed! Even if you wear your coolest, most breathable jammies under those warmer sheets, the texture of the fabric will lend itself to a snuggled-up fall feel, and fabulous cooler nights of restful sleep. I just love

knit sheets

in the fall! 
Photo courtesy Home Away
Knit a beret. 

 

While you're inside a little more, watching football, try knitting a beret! You might want to take a lesson first, though. Learn how to make this one at

Hill Country Weavers

, one of Austin's finest yarn shops. All the cool people knit, you know. 
Photo courtesy Hill Country Weavers
Wear a vest.  Here in Texas, we can nearly go all the way through winter without a coat! But that makes vests super fun to wear. Get this one from

Cents of Style

, with $10 off and free shipping when you use the code VESTSTEAL. What a vest-deal!

Burn a candle.  Let the fragrance of autumn in Austin permeate the whole house with this aromatic candle from

Bath & Body Works

. 
Pick a pumpkin. 

 Taking the grandkids for a fall trip to a pumpkin patch is an event to remember. Even if the weather is a little warm, a day outside, picking out pumpkins and riding a miniature train will usher in the fall season for s-u-r-e.
Photo by Katie Starr Photography
Bake a cake. 

 One of the first cakes I remember baking by myself was from a church cookbook in my mother's stash. It was a simple recipe for Fresh Apple Cake, and I made it for years … until somehow I lost the recipe! Thankfully, I found

this one on Pinterest

, which is very close to the "original."  When this cake is baking in your oven, the whole house takes on the flavor of fall.
Watch a game. 

Watching high school football and cheering from the stands will put you in the mood for all things fall like nothing else. If you're lucky, maybe you'll even need a

blanket

! 
Photo courtesy Austin American Statesman
See some color. Texas may not have the foliage that you'll find on the East Coast, but we definitely have some. Seven spots to see some beautiful Texas fall color can be found

here

. There's time to see all of them before fall is gone! 
Photo courtesy www.tourtexas.com
Eat pumpkin pancakes.

 Kerbey Lane Cafe is absolutely famous for their pumpkin pancakes with a cinnamon swirl.

Seven locations

in Austin make it (uh-oh!) very convenient to feed your punkin passion.
Photo courtesy Kerbey Lane Café on Facebook
Purchase a planner. It definitely feels like fall when you purchase a new planner, write all the birthdays in it, and start, well, planning stuff.  And guess what?! Erin Condren, frontrunner in the world of spiral planners, will be opening a storefront at the

Domain Northside

– when? This fall.  (Update:  Erin Condren's flagship store is at the Domain Northside now, and the store is amazing. Located at 11601 Rock Rose Avenue.)
Photo courtesy www.erincondren.com
Paint a project. 

 Since we live in a downtown apartment, we don't have any home projects to do (woot woot!), but fall is the perfect time to tackle a paint job around the house (if you live in one). However, if you plan on really getting jicky with it and painting the whole exterior, read this

first

.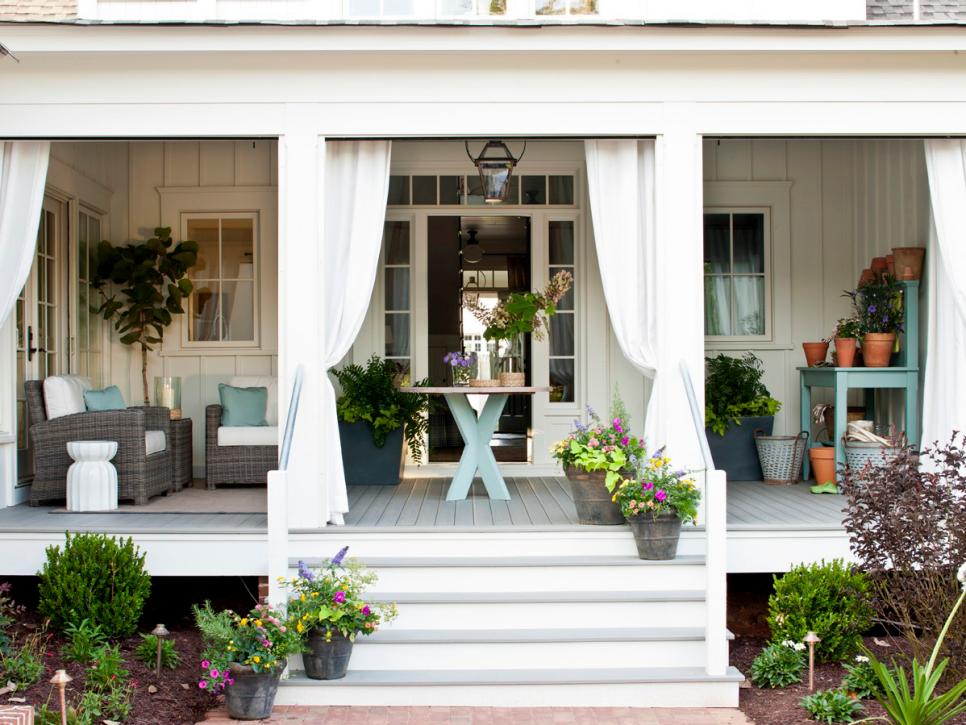 Photo courtesy Laurey W. Glenn
Pop some corn. 

 

Caramel popcorn

is the delicacy of fall, if you ask me. It's super fun to make with the grandkids. It's always a welcomed gift to take to your friends and neighbors or send back to school with your college student. It's perfect for a fall road trip. I just can't think of any good reason NOT to enjoy some caramel popcorn this fall.
Buy new jeans. 

 Summer is over, and even if it's a little warm, it's time to start wearing jeans. Men this season are wearing a lot of 

Mavis

. Ladies – it's a mixed bag, which – if you're like me, is just the way you like it. Bring home a bag full of jeans to try on at home, then take back what doesn't fit. (These men's Zegna jeans are pretty pricey – unless you can find them at

Nordstrom Rack

.)
Decorate your space.

  

Whether you're giving a whole room a fall-tastic look, or just adding a little something seasonal to your desk at work, change things up a little. Adding a fall flair with hues of orange and yellow gold will make both you and your space feel warm and cozy.
Pitch a tent.

  

Pack up the marshmallows and head to a beautiful Texas state park or natural area where you can enjoy coffee in the cool morning air and s'mores around the campfire at night. Oh, man, don't get me started. I'm dying to go camping! 
There you have it. Fifteen ways to usher in the season of back-to-school, changing leaves, and pumpkin flavored everything – even if it's dragging its feet a little.
I'm so glad I live in a world where there are Octobers. 
– Anne of Green Gables
Encouraging everyday intentional adventure, even if you have to fake it 'till you make it, 
PS – If you want to see more of Jeff Stovall's work, you can enjoy photo after scenic photo @jnstovall on Instagram. 
PSS – Be sure to sign up to receive my weekly newsletter! When you do, you'll receive a free printable copy of my 50 Ways to Celebrate the Fabulous 50's!